Wolfgang Puck, an epitome of culinary brilliance, has left an indelible mark on the American dining scene through his chain of exquisite restaurants spread across the United States. Renowned for their delectable cuisine, unparalleled ambiance, and exceptional service, Wolfgang Puck restaurants promise a gastronomic journey unlike any other.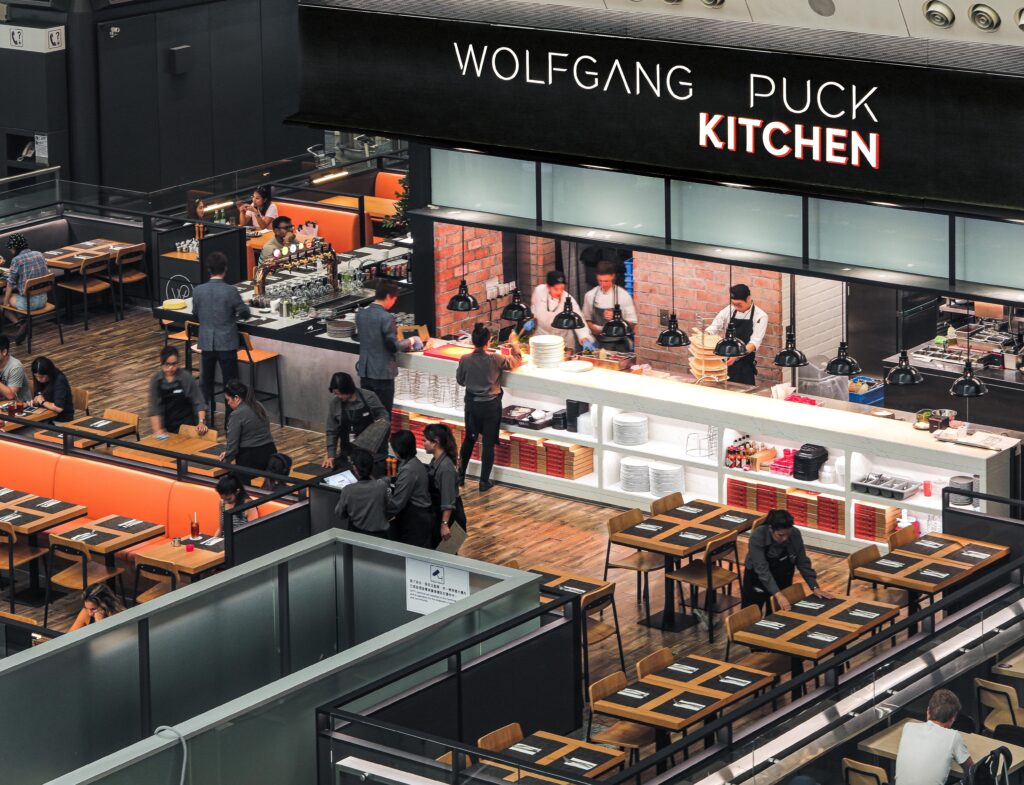 Exploring Wolfgang Puck's Culinary Legacy
A Glimpse into Wolfgang Puck's Vision
Wolfgang Puck's restaurants are synonymous with innovation and finesse. Pioneering the concept of fusion cuisine, his establishments seamlessly blend various culinary traditions to create dishes that tantalize taste buds and leave lasting impressions.
Unveiling the Culinary Marvels
Famous Dishes at Wolfgang Puck Restaurants
Smoked Salmon Pizza: A signature dish featuring thin-crust pizza topped with smoked salmon, capers, and dill-infused crème fraîche.
Veal Wiener Schnitzel: A classic Austrian dish showcasing tender veal cutlets, breaded and crisped to perfection, served with lemon and lingonberry jam.
Lobster Cobb Salad: A luxurious salad comprising succulent lobster, avocado, bacon, blue cheese, and fresh greens drizzled with Puck's special dressing.
Locations and Timings
Wolfgang Puck's culinary empire spans across the US, with restaurants strategically located in key cities including Los Angeles, Las Vegas, New York City, and more. Each location exudes its unique charm and offers a distinctive dining experience.
Sample Locations:
Spago Beverly Hills: 176 N Canon Dr, Beverly Hills, CA 90210
CUT Las Vegas: The Palazzo, 3325 S Las Vegas Blvd, Las Vegas, NV 89109
Wolfgang Puck Bar & Grill: 3799 S Las Vegas Blvd, Las Vegas, NV 89109
Wolfgang Puck Steak: MGM Grand Detroit, 1777 3rd Ave, Detroit, MI 48226
Timings may vary according to location and reservations are highly recommended to secure a delightful dining experience.
Wolfgang Puck's Culinary Innovations
Fusion of Flavors
At the heart of Wolfgang Puck's culinary philosophy lies the art of fusion. He ingeniously blends diverse culinary traditions, seamlessly marrying Asian, European, and American influences to create dishes that redefine taste sensations. This fusion technique, evident in dishes like his famous Smoked Salmon Pizza, showcases his innovative approach to gastronomy.
Emphasis on Freshness and Quality
Wolfgang Puck's commitment to using the freshest, highest-quality ingredients is unparalleled. From sourcing locally grown produce to hand-selecting premium meats and seafood, his restaurants prioritize freshness, ensuring every dish is a celebration of exceptional flavors and textures.
Unraveling the Culinary Delights
Signature Dishes and Culinary Excellence
Each Wolfgang Puck restaurant boasts a repertoire of signature dishes that embody culinary excellence. Whether savoring the rich, velvety Veal Wiener Schnitzel or indulging in the opulence of the Lobster Cobb Salad, patrons are treated to a symphony of flavors meticulously curated by Puck himself.
Innovation in Every Bite
The menu at Wolfgang Puck restaurants is a testament to continuous innovation. While classic dishes remain a cornerstone, the chefs consistently introduce new creations, showcasing inventive techniques and fresh ingredients that surprise and delight even the most discerning palates.
Locations and Ambiance
A Culinary Haven Across the US
Wolfgang Puck's culinary empire spans iconic cities, each restaurant embracing its surroundings while upholding the brand's unwavering standards of excellence. From the glamour of Beverly Hills to the vibrant energy of Las Vegas and the bustling streets of New York City, every location offers a unique ambiance that complements its culinary offerings.
Timing and Reservations
Guests seeking to embark on a culinary voyage at Wolfgang Puck restaurants should note the timings, which may vary based on location and day of the week. To ensure a seamless dining experience, reservations are recommended, allowing patrons to secure a spot and relish the exceptional gastronomic journey that awaits them.
FAQs: Enhancing Your Dining Experience
Culinary Inquiries Answered
Special Occasion Celebrations: Are Wolfgang Puck restaurants suitable for special occasions? Absolutely! Many of Puck's restaurants offer special menus or arrangements for birthdays, anniversaries, and other celebrations, ensuring an unforgettable dining experience for guests marking momentous occasions.
Wine and Beverage Selection: Do Wolfgang Puck restaurants offer an extensive wine or beverage selection? Yes, most locations curate impressive wine lists and craft exceptional cocktails to complement the diverse menu, enhancing the overall dining experience.
Conclusion: A Culinary Odyssey Awaits
Wolfgang Puck restaurants stand as culinary bastions, where innovation, quality, and excellence converge to create an unparalleled dining escapade. From the artfully crafted dishes that celebrate flavors to the inviting ambiance that sets the stage for memorable moments, a visit to any Wolfgang Puck restaurant is a voyage into the realm of gastronomic brilliance.
Experience the legacy of Wolfgang Puck and immerse yourself in a culinary odyssey that transcends expectations, one unforgettable dish at a time.