About Us: India Taza is India's leading public service news provider. We're impartial and independent, and every day we create distinctively and try to provide quick news, world-class programs, and content that informs, educates, and entertains millions of people in India and around the world.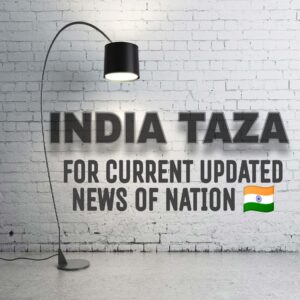 Our role is to fulfill our mission and promote our Public Purposes. 
About Us
        Our Mission 
Our objective additionally as our mission is to envision our nation grow advanced in each field, that's why we tend to the news service supplier India Taza provides daily updated news of nation, so this news ought to reach every and each one in all you in our country that makes India feel happy.