Medical Cell has been constituted under Finance Department (Group-P2), Government of West Bengal for the administration of the West Bengal Health Scheme.
The Medical Cell performs the following functions-
1. Medical Cell in consultation with the Health and Family Welfare Department, wherever necessary, issues operational guidelines, clarifications, etc. for implementation of the West Bengal Health Scheme.
2. The West Bengal Health Scheme Authority (WBHSA), the apex policy-making body of the Medical Cell, accords necessary permission for performing-
(i) More than two procedures at a time.(ii) Nonpackage (conservative) treatment where the treatment cost exceeds ₹ 2,50,000.00.(iii) Human Organ Transplantation. (iv) Cochlear Implant Surgery.(v) Implantation of Dual-Chamber Pacemaker.(vi) Implantation of more than two stents.(vii) Implantation of more than one Drug-Eluting Stents.(viii) Implantation of AICD, CRT with AICD, DBS implants, Intra-thecal Pumps, Spinal Cord Stimulators, etc.
3. It is compulsory for any Department to consult The West Bengal Health Scheme Authority (WBHSA), the apex policy-making body of the Medical Cell before according permission for treatment in Speciality Hospital outside the State subject to certain exceptions.
4. Medical Cell fixes the approved rate for various surgical procedures and investigations from time to time.
5. It is empowered to impanel Private Hospitals, Nursing Homes, Institutions, Clinics, Laboratories, and Diagnostic Centres within the state and classify them into Class-1 and Class-2 service providers on the basis of facilities available there.
6. In the case of cashless treatment, the HCOs submit the whole bill to the Medical Cell. Medical Cell checks and fixes the admissibility of the claim submitted by the HCOs and makes payment of HCO's claim up to ₹ 1,00,000.00. It also issues CARC for the reimbursement of the claim of the Employee/ Pensioner over and above HCO's claim of ₹ 1,00,000.00.
7. Medical cell acts as an advisory body in respect of any other Health Scheme implemented by the Govt. of West Bengal.
West Bengal Health
Scheme
Partial lockdown in shopping malls, restaurants & bars, beauty parlor, swimming pool, gym, and spas now has to shut their door from tomorrow.
West Bengal to remain on lockdown to control the cases of Corona Virus. They marked the time span – Market places will be allowed to stay open in the morning time between 7 am to 10 pm.
The Second door of the market will be open between 3 pm to 5 pm.
However, as we all know same as earlier Medical shops, Grocery stores, Supply of Medicine, Milk, essential things, and home deliveries are allowed.
Here question stands where will daily workers, and laborers go?
Will the West Bengal government again start giving free rations to people or not?
Will the West Bengal government allow trains to go citizens from one place to another?
Will West Bengal again transfer some subsidy money to poor people's bank accounts?
Best Health tips for you
Did you know about receptra.com: Receptra's Pain Relief Set combines two of the best-selling products to naturally provide faster recovery and less discomfort. The powerful combination of the Serious Relief 33 + turmeric tincture and Serious Relief Targeted Topical™ Stick can help to keep you moving forward; from the inside out and outside in
West Bengal Health Scheme
No marriages, No events, No gym, No Public Parties, No rallies, No entertainment, No shopping = No Gatherings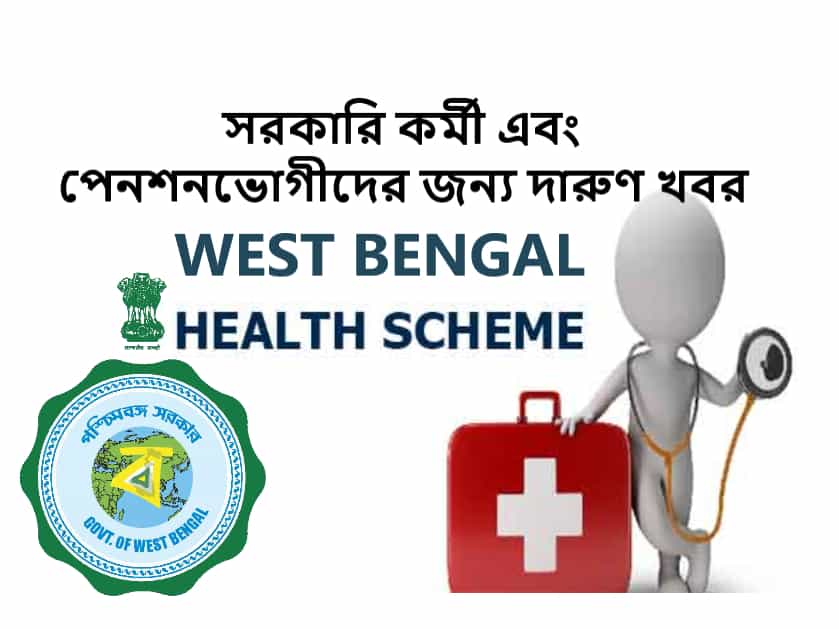 Government ordered to shut down all the gathering places from May 2021, until further orders.
From our news source we got to know that the government has done this because on Thursday it registered its highest single-day death of 89 people due to Covid-19.
After April 29, 2021, when elections ended in West Bengal. People were very excited to know the result of the election there was a rumor of a lockdown in West Bengal after the election but here it seems true now.
All the activities regarding the election counting process and the winning victory party will be guided by the Election Commission protocols guidelines(vid no.464/INST/2021/EPS dated 27/04/2021 said by the government.
For any violation after the declaration of the West Bengal election results violation measures will be liable against the provisions of the Disaster Management Act, 2005, besides action under Section 188 of the Indian Penal Code.
The government wants the development of Bengal at its level best Covid-19 cases in West Bengal increased due to large political gatherings in rallies. Assembly polls in eight phases stretching from March 27 to April 29 is now emerging as one of the highest covid-19 second wave case in West Bengal.
It states that 17,403 new fresh cases highest in a single day so far and a total of 89 deaths in a day.