Covid 19 India: We say Coronavirus is destroying the world slowly. The second wave of coronavirus is more dangerous than we haven't imagined. People around us lose their lives our relatives our friends our neighbors some or other day we are losing them slowly.
This pandemic made us feel so frosted day sitting idol in-home feeling like we are a dummy.
Isn't it ??
Reasons for such pandemic
Many lost their jobs
Many are dying due to poverty
Many lost their families
Lack of Oxygen Cylinder in India
Lack of Hospital beds
No Vaccination available around us
Many students couldn't able to give their board examination
Students can't enjoy their school and college life
Daily workers daily laborer are workless.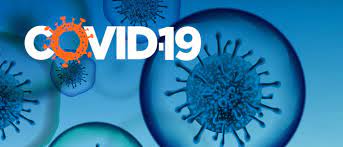 Reason only one CORONA VIRUS
In many cases, we have heard that by carrying an oxygen cylinder from one place to another if any policeman sees you, then he will find you or asks you for money. It happens in several places as we have got the news.
There are many we want to share with you all Hospital beds are full patients are dying due to lack of Oxygen, hospital people allowed oxygen to patients and kept them in Hospital ambulances as there is no empty bed for patients in most hospitals. So after giving oxygen to the patient, he/she has to take care of his own. As doctors are busy treating other patients so they will only take some measure steps for the Oxygen cylinder to require patients.
This is happening in most government hospitals all over India.
In most cases, we heard that a healthy person suffering from an asthma attack, and his family went to the hospital to admit him admitted safely hospital after a day doctor says he is Covid-19 positive. How can his family agree with the doctor's words?
Then see here what doctors took the patient for 4-5days in the hospital and made a large amount of billing after a week says he's no more and we can't save him. The doctor said to his family "As he is a COVID-19 patient I can't allow you people to see or take away his body".
What is going on in this country??
Doctors are meant to treat their patients in such a way?
Where is humanity?
Why charge so much money?
Day after day the price of essential things is going so high, where will middle-class people go in this expensive world??
The price of petrol is not going down, the Price of refined oil is increasing month after month, and the Price of Gas Cylinders is increasing month after month no subsidy is now given to people after this pandemic happens.
Only in certain states, the free ration is being allotted to people. The rest of the states stopped giving free rations to people.
Who gonna answer such questions to the public?
Government is busy taking care of its seat with its leaders.
Here talking about the second wave of Covid-19 we all know it's affecting all over the world.
India is now leading in the world with most of the daily cases.
Covid 19 India Cases Updates
       INDIA 
Coronavirus Cases : 22,296,414
Deaths: 242,398
Recovery: 18,317,404
The population of 1,391,531,080
Daily Cases: About to reach 5,00,000
The scenario of India is the very critical daily count of cases from last year is now double at its peak. From the beginning of the pandemic cases of Coronavirus have been under control now after the lockdown people showed their nature around us by doing public parties, marriages, events, meetings, social gatherings, public gatherings, all transportation services allowed by the government after seeing such people seems very careless for it and for such things result is right here.
However, according to the report, the second wave of Covid-19 occurs in mid-May 2021 with the daily count exceeding more than 0.35 million.
It seems the second wave is much faster than the first wave. Hence governing bodies must control the rapid growth of the epidemic.
The second wave of Coronavirus made again India's lockdown, almost all states of India's state government announced a lockdown, some gave partial lockdown some fully.
With the steady rise of Covid -19 cases nationwide lockdown was announced. A number of states in India have imposed complete lockdowns after seeing so many cases in a day. Lockdown was announced to reduce the spread of the coronavirus. States who have not yet announced lockdown have induced lockdown-like strict curbs on the movement of people. Several states like West Bengal, Uttar Pradesh, Gujarat, Maharashtra, Assam, and Punjab are such states who imposed strict lockdowns, and Covid-19 curbs with additional measures like weekend lockdowns or night curfews.
Here's the list of states that imposed a full lockdown
West Bengal
West Bengal government on April 30 announced a lockdown including a ban on all kinds of gatherings. All gathering places such as Cinema halls, shopping malls, gyms, beauty parlors, restaurants, bars, spas, sports complexes, and swimming pools are to close until further notice. It was also announced there that the market will open from 7 a.m. to 10 a.m. and in the evening the market will be open from 3 p.m. to 5 p.m.
West Bengal government recorded its highest single-day coronavirus cases of 19,216 on last Friday.
Kerala
Kerala government announced a full lockdown on Thursday the lockdown will be from May 8 to May 16 it was a strict lockdown announced by the Kerala government the lockdown will come into force from 6 am on May 8.
The lockdown was announced by the government after seeing the highest record of 41,953 corona cases in a day.
Kerala has a more positive rate of 26.64%. Kerala has more active corona cases with over 3.37 lakh, the third highest in the country. Chief minister Pinarayi Vijayan urged PM Modi Ji for imported liquid medical oxygen, ventilators, PSA plants & Oxygen concentrators. The Kerala government already restricted unnecessary travel, reduced attendance in offices, and canceled all public events.
Delhi
Delhi and Maharastra are in very danger now. In Delhi, the lockdown has been imposed from April 19 and it will continue till May 17. After seeing the high rate of Coronavirus cases in Delhi CM Arvind Kejriwal extended the lockdown twice after April 19.
Maharashtra
Maharashtra is in great trouble now most of the Covid-19 cases are from there. Maharashtra is the leading state in India right now in cases of Covid-19.
The CM of Maharashtra already imposed a lockdown on April 5 after a few days it has been extended till May 15.
The total case in Maharashtra is over 49.96 lakh, massive pickup took place in Maharashtra after the second wave of Coronavirus.
Telangana
Telangana has a total tally of over 4.87 lakh Coronavirus cases.
Telangana CM imposed a lockdown as a night curfew between 9 pm to 5 am on May 1 after a few days it got extended till
May 15.
Odisha
Odisha Government imposed a lockdown of 14 days from May 5 to May 19. After seeing the highest corona cases.
Gujarat
In almost 29 cities, the Gujarat government has imposed a night curfew and given restrictions on public gatherings.
Jharkhand
After seeing a high number of cases in Jharkhand.
Jharkhand CM imposed lockdown like doing restrictions on Public Parties and Public gatherings from April 22 to May 6.
Goa
For the first time, the number of active Covid-19 cases in the state exceeded 30,000 for the first time and on Friday, Goa Chief Minister Pramod Sawant announced a state-level curfew from May 9 to May 23. Now it has recorded 4195 new cases and its highest single-day record. He said another decision on increasing the lockdown date will be taken later for another two or three days.
Jammu and Kashmir
In four districts of Srinagar, Baramulla, Budgam, and Jammu districts the administration of Jammu and Kashmir has extended the lockdown till May 6. Their night curfew will continue.
Himachal Pradesh
Himachal Pradesh state is better than before. These four districts out of 12 have night curfew and they have weekend shutdowns.
Uttarakhand
Uttarakhand state CM announced of lockdown in several places of Uttarakhand and a night curfew in several places.
Tamil Nadu
Tamil Nadu Government after seeing its highest single-day record of over 26,000 new Covid-19 cases imposed a complete lockdown from May 10 to May 24 to control the rise of Covid-19 following said by the CM of Tamil Nadu " M K Stalin ".
Bihar
Bihar is also in a critical position right now. Bihar showed the report of over 3,000 new deaths and 13,000 new cases listed and that's the highest single-day record of Bihar. Bihar has decreased its recovery rate from 98% to 79.16%. Bihar CM imposed a strict lockdown till May 15 to control the rise of Covid 19 cases.
Rajasthan
Rajasthan Government after seeing the high rate of the total number of cases is high than before from 18,231 Covid -19 cases to 7.20 lakh new Covid -19 cases.
After seeing such high cases Rajasthan Government imposed a strict lockdown between May 10 and May 24.
People also Searched
How can a middle-class person become rich in India – Click Here
West Bengal Election Result 2021 – Click here
Punjab
Punjab CM Amarinder Singh imposed a lockdown all over the state, with no restrictions as of now compared to other states. Punjab Government imposed a weekend lockdown and night curfew which will be till May 15.
Haryana
Haryana Government imposed a lockdown in nine districts for seven days from May 3 after that they increased till 5 am on May 10.
Chattisgarh
After seeing the high number of cases Chattisgarh government-imposed lockdown and it has been extended now from May 5 to May 15.
Madhya Pradesh
Madhya Pradesh CM Shivraj Singh Chouhan imposed a curfew in the state until May 15.
CM Shivnath Singh Chouhan also announced giving free treatment for the poor and the needy for Covid 19 this will be done from Ayushman Bharat Scheme.
Karnataka
After seeing the highest covid 19 cases in Karnataka over 45,000 daily cases in a week.
Karnataka CM B S Yediyurappa announced a full lockdown in the state from May 10 till May 24. They made very strict regulations there will be no people roaming here and there outside the road. CM leaving all allowed Situ Construction to work in this lockdown and the market will be for only four hours between 6 am to 10 am for the people to buy essential things.
After seeing so many gatherings government decided to close down all the shops all across the state till May 12.
Mizoram
Mizoram's other districts' lockdown started on May 3. Mizoram is under eight day lockdown in Aizawl.
Puducherry
Puducherry is looking safe compared to other states but the Puducherry government imposed a lockdown and it's been extended till May 10.
Nagaland
Nagaland government imposed a Partial Lockdown like West Bengal but they imposed strict lockdown restrictions on several places the lockdown has been imposed from April 30 till May 14.
Assam
Assam Government restricted many places from 8 pm to 5 am as a night curfew. Strict restrictions on the movement of people in public places started on May 5 and it was imposed on April 27 till May 7.
Andhra Pradesh
Andhra Pradesh government imposed a lockdown after seeing the highest Covid-19 cases to cross over 12.45 lakh as 17,188 fresh cases arrived in the last 24 hours.
Earlier Assam Government imposed a night curfew And now government-imposed a Partial curfew from 12 noon to 6 am from May 6 for two weeks.
Corporate people and governing bodies people will have to work now from 8 AM to 11:30 AM till May 18.
Conclusion
Hence Covid-19 is a dangerous virus affecting the world. #BeSafe #WearMask.