COVID-19 Vaccination: Russia's wealth fund is now ready to supply 100 million doses of the vaccine to Dr. Reddy.
The laboratories of Dr. Reddy and the Russian direct investment Fund (RDIF) have agreed to cooperate on the distribution of the Sputnik V vaccine in India
Russia made the Sputnik V vaccine, which is based on the human adenoviral vector platform, and it's now undergoing clinical trials for the
coronavirus
pandemic.
COVID-19 Vaccination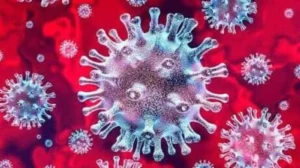 India is now the most affected country by COVID-19, here in India  50 lakh cases come positive nearly about in 6-7 months, and we believe that our human adenovirus dual vector platform will provide a safe and scientifically validated option to India.
Delivery in India of this
vaccine begins
in late 2020 after that it may be subject to the completion of successful trials.
The Russian direct investment fund (RDIF) and Dr. Reddy reflect a growing awareness of countries and organizations to have an anti-COVID vaccine portfolio to protect their populations.
Sputnik V waxing could provide a credible option in our fight against COVID-19 in India above said by Co-Chairman, GV Prasad, and the managing director of Dr. Reddy.
In the statement, he also said that the clinical trials of phases one and two have shown promising results. Now we will be conducting phase III trials in India to ensure safety for the Indian population.